Unhappy Orlando Pirates Striker Masuku Mundele Set To Leave The Club At The End Of The Season
Since his arrival he has not made any starts for Pirates in the domestic competition and has only made few appearances.
A close source to the player has revealed that the player is not interested in making his deal with Pirates permanent and wants to go back to his parent club AS Vita.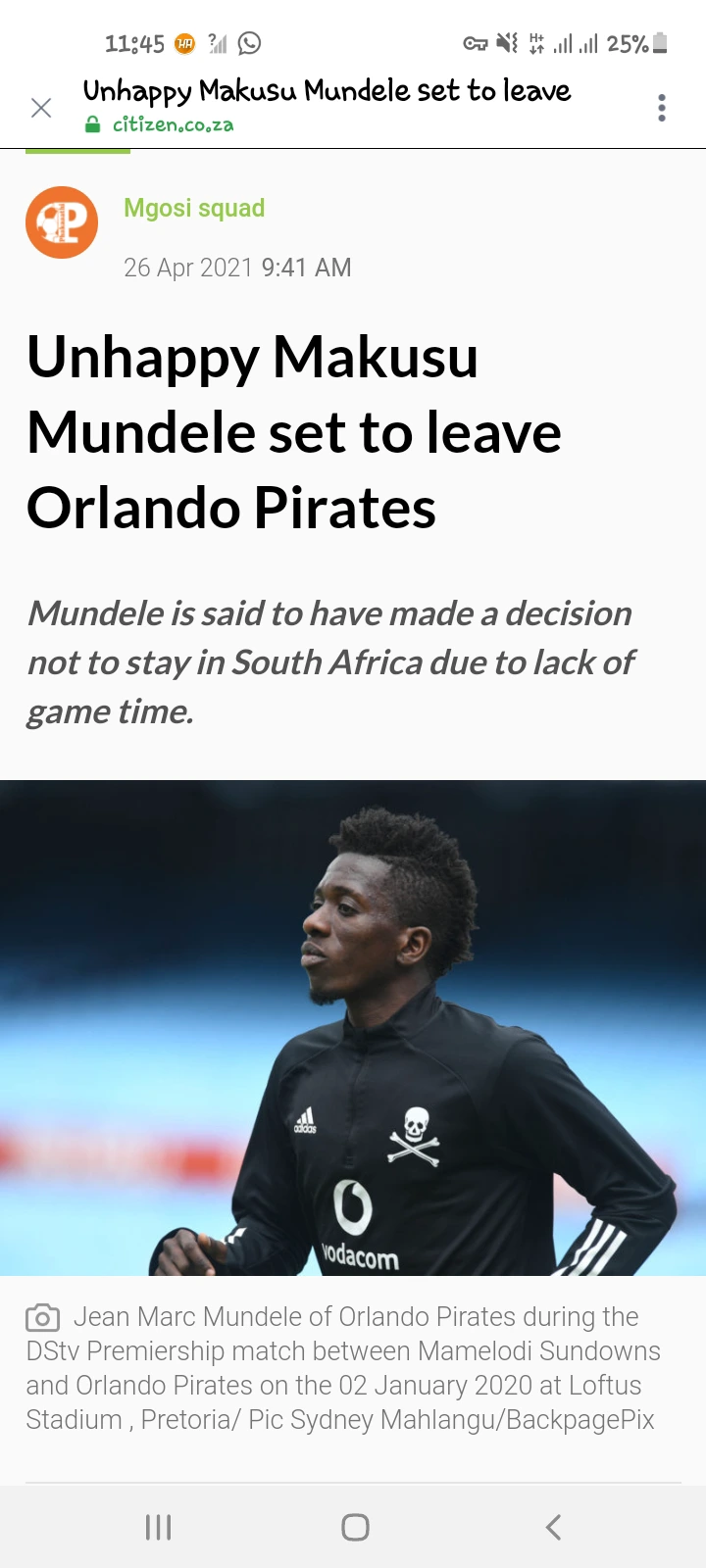 The player's contract is set to expire at the end of the season and he has already made his decision that he will be not staying with the club, revealed a source.
"With the way things are looking at the moment, he has made up his mind. He wants to go back to his club," said the source. The source added that the player wants to return to his parent club where he is guaranteed a game time.
The source said the player said he was promised to get game time at Pirates as soon as he understands how the club wants him to play, but he has not been given any game time after all the hard work and is convinced that the club does not need him.