Uncle Vinny Reported To Have Been Nearly Killed By Fans- See Why Inside
The whole province stood still to recognize the 19-year-old man that saw people gathering in numbers at Braamfontein to attend his party. Not everyone had an idea who uncle Vinny is until he threw this party that got everyone acknowledging, because he undoubtedly left a Mark.
With his situation is proof that is your parents are offering you a full support, you will flourish in any ways and shape. Vinny's father, is a pastor, has been a staunch supporter of his son's dream since the beginning, although his mother has been skeptical of his career in the entertainment industry. "My father has been my staunchest supporter throughout my life. He's the guy who would walk from Hillbrow at 9 a.m. to Braam to pick me up from a school play."
One can't help but admire Uncle Vinny's meteoric rise to stardom. Vinny is one of Mzansi's most powerful figures despite being only 19 years old. Filling venues across South Africa, including the streets of Braamfontein. Vinny's safety is clearly being jeopardized by fans who can't get enough of him.
MAN DOES NOT Barry Roux @advovolicious posted a video of fans grabbing the youngster's neck while he was on stage. They didn't appear to be trying to harm him, but rather were ecstatic to meet their idol. He tweeted, "Sad generation almost killed Uncle Vinny Sunday night."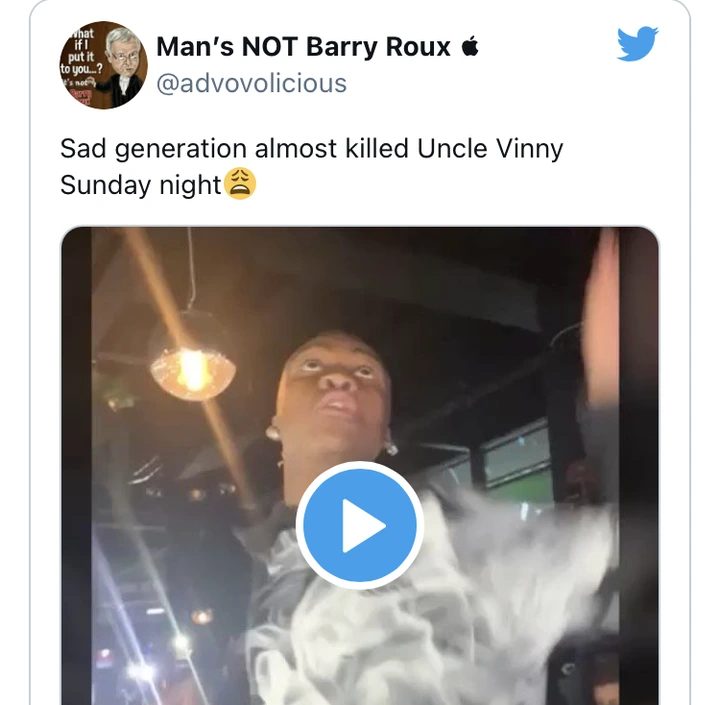 Uncle Vinny may be popping right now, but he's been hustling for quite some time. His interest in the arts began in Grade 4 of primary school. He began to hone his acting skills.
The rising star, who has been open about his love of radio, was involved in the establishment of a radio station in Hillbrow in the flats he occupied.