Entertainment
News
See The Beautiful White Coffin For AKA's Wife Anele Tembe, Her Family Went All Out
See The Beautiful White Coffin For AKA's Wife Anele Tembe, Her Family Went All Out
See The Beautiful White Coffin For AKA's Wife Anele Tembe, Her Family Went All Out
The funeral of AKA's wife is today the 16th of April 2021. The 22 years old Anele died on Sunday morning after she fell from 10th floor in a hotel in Cape Town. It is alleged that she committed suicide, Anele has been engaged to Kiernaan Forbes famously known as AKA for sometime and he just paid lobola two weeks back. This is sad news and a tragedy to the Tembe and Forbes family. A life short lived, she has so much to achieve in life, unfortunately God had other plans for her.
Her funeral is held today at Durban Conventional center. Due to Covid 19 the funeral is attended by 100 people, only family member and those who received an invite. Among the people who gave speech is Anele's father who was very close to her daughter. Anele was described as good woman who was full of life. Her friends described her as a remarkable woman.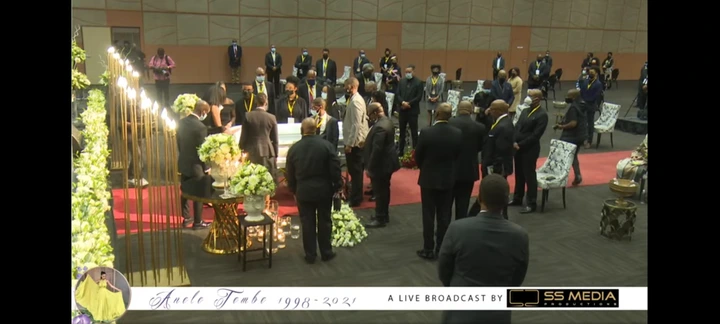 A memorial service was held yesterday in honour of Anele Tembe's and celebrating the 22 years of life she lives to the fullest.