Pastor Enoch Phiri Distance Himself From Bishop Israel Makamu
On Sunday after Amabishop's episode where Bishop Israel Makamu was answering to the allegations labelled against him, Pastor Enoch Phiri who was seemingly trying to Protects Makamu during the show has retracted his actions and apologized for being misunderstood.
The statement he released on Tuesday 25th May 2021, Phiri said he is distancing himself from what he said which seemed like he is supporting the trouble former Rea Tsotella presenter since they not condone in any way what Makamu did.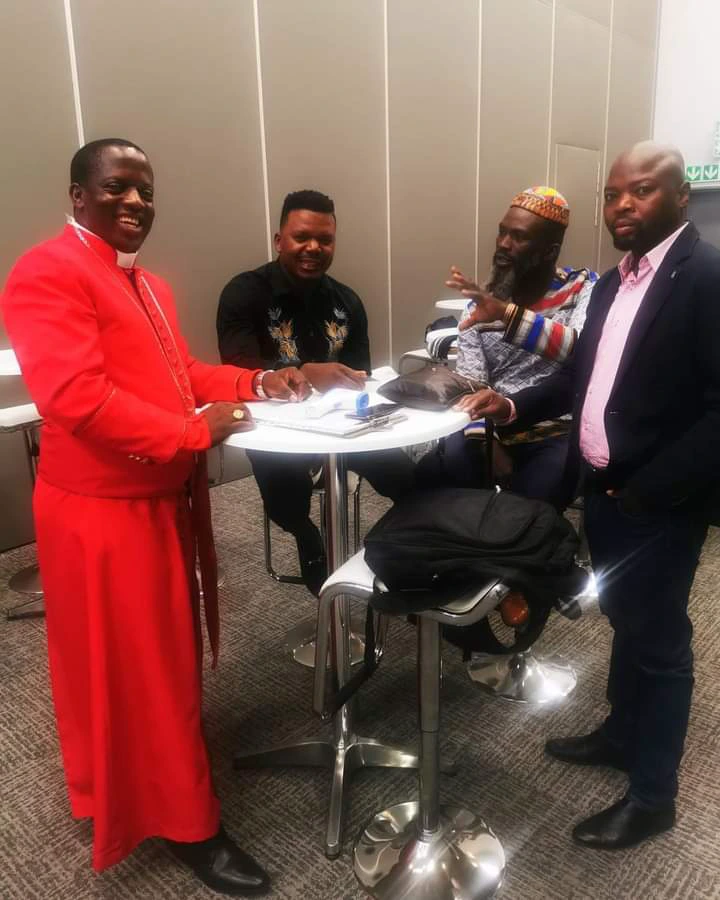 "I wish to apologize unconditionally for the way the message was conveyed by myself as if I was in support and condoning the alleged actions of Bishop Makamu. I hereby, distance my self from any utterances which undermines women and to be more specific those victims who have suffered under the Clergy," part of his statement reads as published.
Makamu who is currently suspended by Moja Love is under fire after a voice recording went viral where he was allegedly asking a girl from his church to 'give' him. Meanwhile, reports suggests that there are three other girls who have popped-up and claim that they were also victimized by Makamu.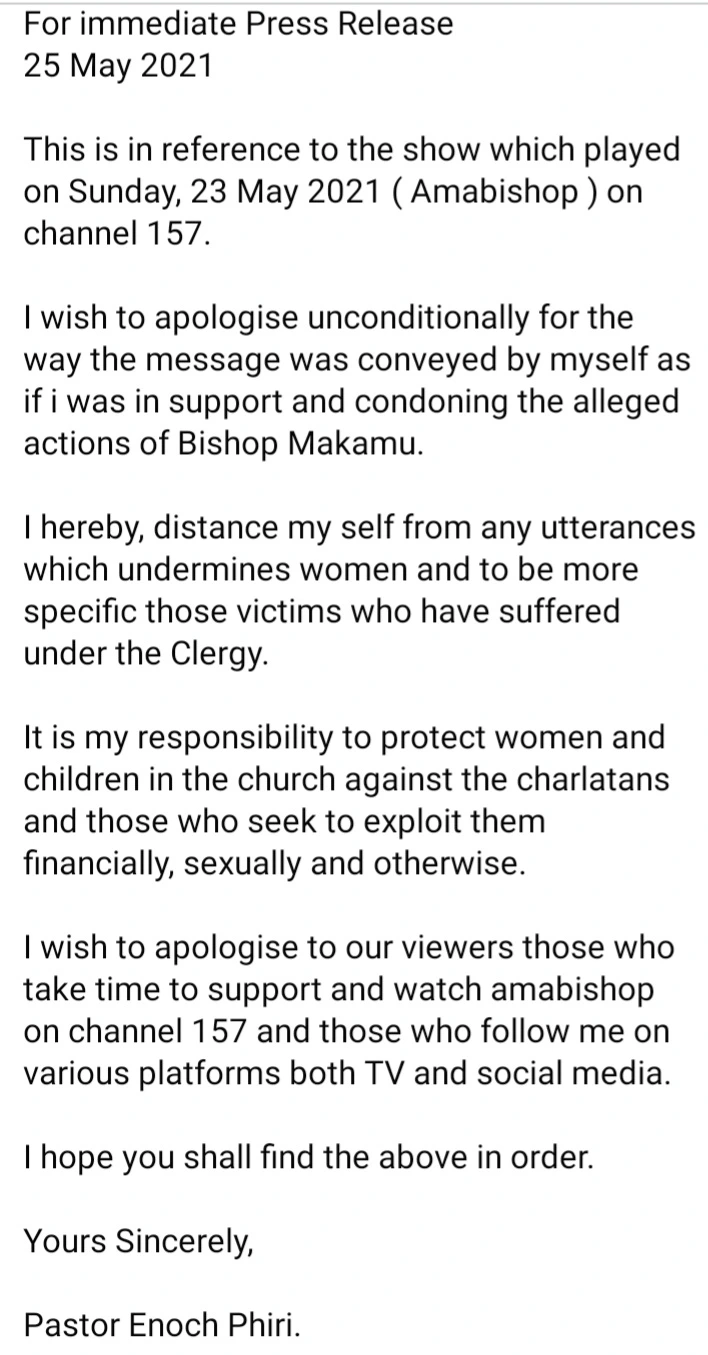 Phiri had take to his Facebook page and posted a picture of himself and Makamu after the AmaBishop show which some of the viewers didn't like since it was seen as if he was in support of what Makamu did.