OPINION- Do You Think AKA Was Abusive To His Late Fiancé Nellie? Find Out Inside
In an article published by media24 this morning, the publication claims that they are in possession of a video showing AKA using his hands to break down a wooden door at their Bryanston Apartment to get into a room where Anele was hiding from him. The alleged incident is reported to have taken place on March 13.
Some tweeps have already started weighing in on the article " hope everyone affected by Anele's traumatic passing does the same for themselves, individually and collectively, so that they may all afford her spirit the rest she deserves and come to terms with the choice she made that fateful morning of 11 April."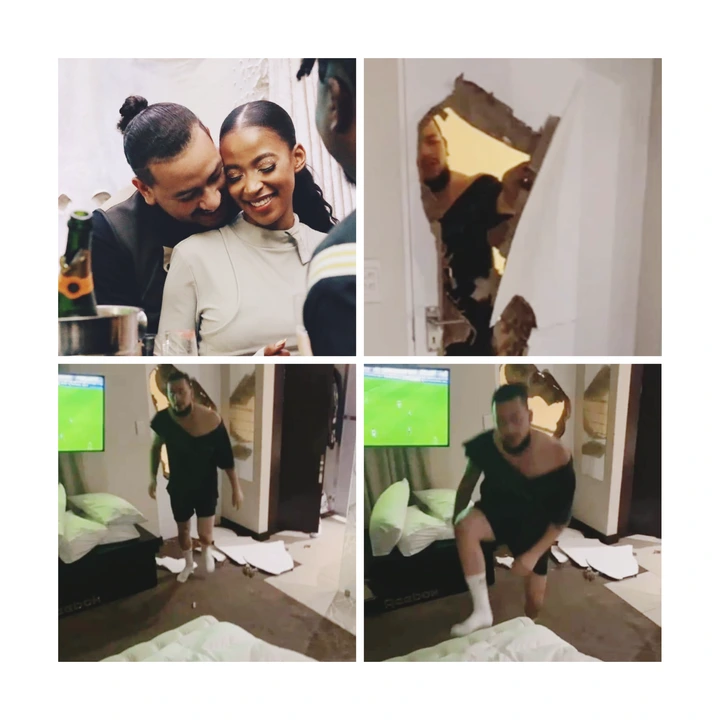 "It is a sad day when I find myself having to speak to the nature of my relationship with Anele. What makes it even sadder is the knowledge that some of the people, she and I loved and entrusted with our deepest troubles are now using those weapons to set a negative narrative on my character.
"Abusers do this. Make you seem crazy and violent to everyone else, while they know very well how they torture you when no one is watching." https://t.co/yuMJ5fKxoW

— Mrs Jackson (@MathabaJorge) May 9, 2021
"I am a passionate and emotional person. what I will not do and stand for is watching people attempt to disparage my name and importantly, Anele's character to suit a narrative we both never signed up for."