Entertainment
News
Mzansi Reacts To Shepherd Bushiri Enjoying Himself After The Death Of His Daughter
Mzansi Reacts To Shepherd Bushiri Enjoying Himself After The Death Of His Daughter
Mzansi Reacts To Shepherd Bushiri Enjoying Himself After The Death Of His Daughter
It's hasn't even been a month since the death of the daughter of Major one Israella but already the parents are enjoying themselves in a very luxurious way.
Prophet Bushiri's daughter Israella passed away after suffering for a very long time with a heart disease. Even though the world turned on Bushiri to blame him during his mourning time, Bushiri seemed to be taking everything in a normal way and not even shared a tear during the passing of his daughter. There were rumours and some claims with facts and proof that he sacrificed his daughter in order to rise again.
View this post on Instagram
You know how they do it on Nigerian movies , Bushiri is said to have sold the life of his daughter to the devil. He was told to do something of which he didn't do it right . He was also warned that should he not do this thing his daughter will die as she is wanted and have the most powerful spirit that they needed . This was said by some prophet called NANA on Facebook. Anyway Bushiri never said anything with regards to all these claims.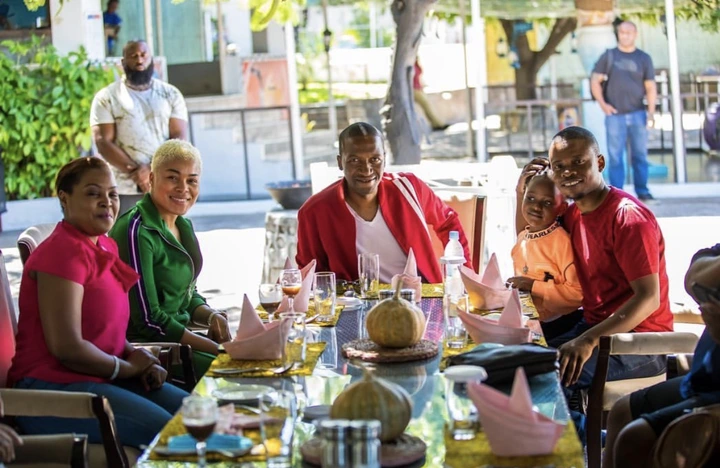 Few days after the passing of his daughter, Bushiri posted on his Instagram page to say that he had a very wonderful weekend as he was out and about enjoy himself with his wife and the little daughter who comes after Israella. Mzansi immediately reacted as they thought he was suppose to be morning and not doing what he is doing .
Unfortunately people mourn in a different way. Bushiri did mention that people should not mourn his daughter , instead they should rejoice . He was doing exactly that and only him can understand what is going on through his mind .