Entertainment
Miss SA 2020 Shudufhadzo Musida Was Beaten Up
Miss SA 2020 Shudufhadzo Musida Was Beaten Up
Miss SA 2020 Shudufhadzo Musida Was Beaten Up
Shudufhadzo Musida is a South African model and beauty pageant titleholder who was crowned Miss South Africa 2020. Shudufhadzo will represent South African in Miss World 2021. She is an advocate for mental health awareness and empowering especially children and women.
The death of the little gal Lufuno breaks many people's hearts, where it brought back the pain to some people who once being bullied a long time ago. And some shared their experience, lately, it was said that the bully was arrested and charged with an assault case, but not with the murder case since she did not directly kill her, but she is the cause of her death with those who took the video and make it viral on social media.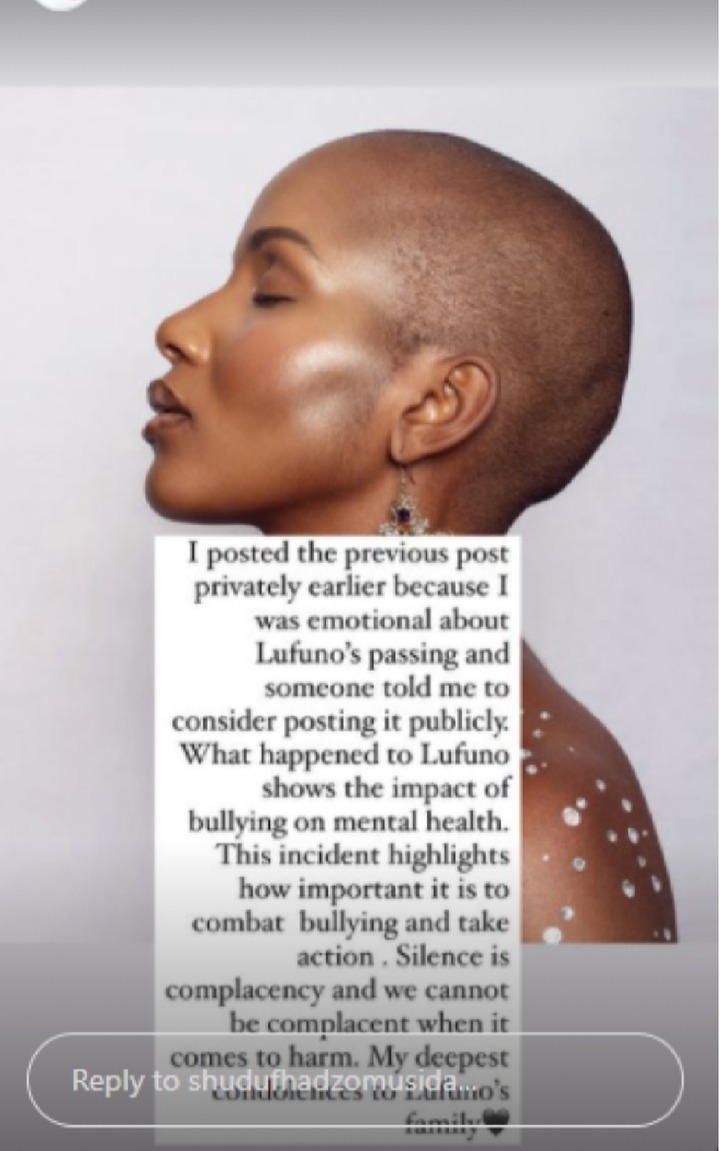 She broke her silence and shared her own experience of being bullied. Shudufhaadzo said she was also bullied during the age of 11 and 12 where she was beaten very much bad but her mother knows little of it not knowing how bad it was. The death of Lufuno shows the impact of bullying on mental health. This incident highlights how important it is to combat bullying and take action. My deepest condolences to Lufuno's family "she concluded".