It seems like being a big team like Chiefs with lots of followers comes with lots of benefits. According to a source Kaizer Chiefs has more than 6 million loyal followers on social media platforms which is more than their arch-rival which is sitting around R4 million and R2 million in the country respectively(Pirates and Sundowns).
They are also performing what some call miracles in Africa. They are just one foot away from the Caf champions league final. According to a source, Chiefs are likely to receive around $18 200 000 in sponsorship if they were to reach the final of the CAF champions league and win the trophy. Which is a staggering amount of R300 000 000 @R16 zar or R250 000 @R14 zar (Sa rands) depending on the rand value at that time as the money could change per annum.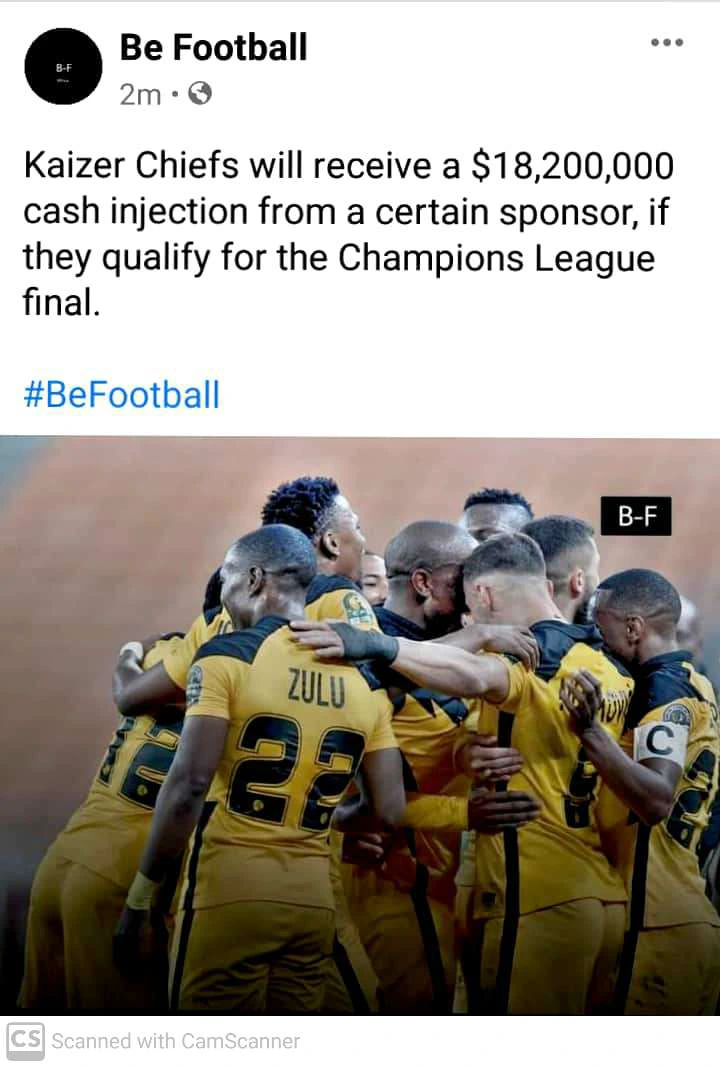 The sponsorship's name could not be revealed as it is still in early stages. They want chiefs to fulfill their requirement before they can fully commit.