Jackie Chan Plans To Leave His Millions To Charity, Find Out Inside Why
Jackie Chan is a well known and loved actor worldwide he got the most greatest movies all the time, his mostly involved in comedy that will surely leave you with stomach aches because of non stop laughs. His a Chinese actor that is well branded in movies and he gee up on TV as his whole life he has been an actor at a young age till now with 67 years. He celebrated his birthday on the 7th of this month April.
A picture of him and his son was posted on the twitter platform, as its being revealed that henis getting older by the day and he plan to do this with his wealth when he passes on. He plans to leave his estimated $370 millions to charity and not for his son Jaycee chan he further explained that.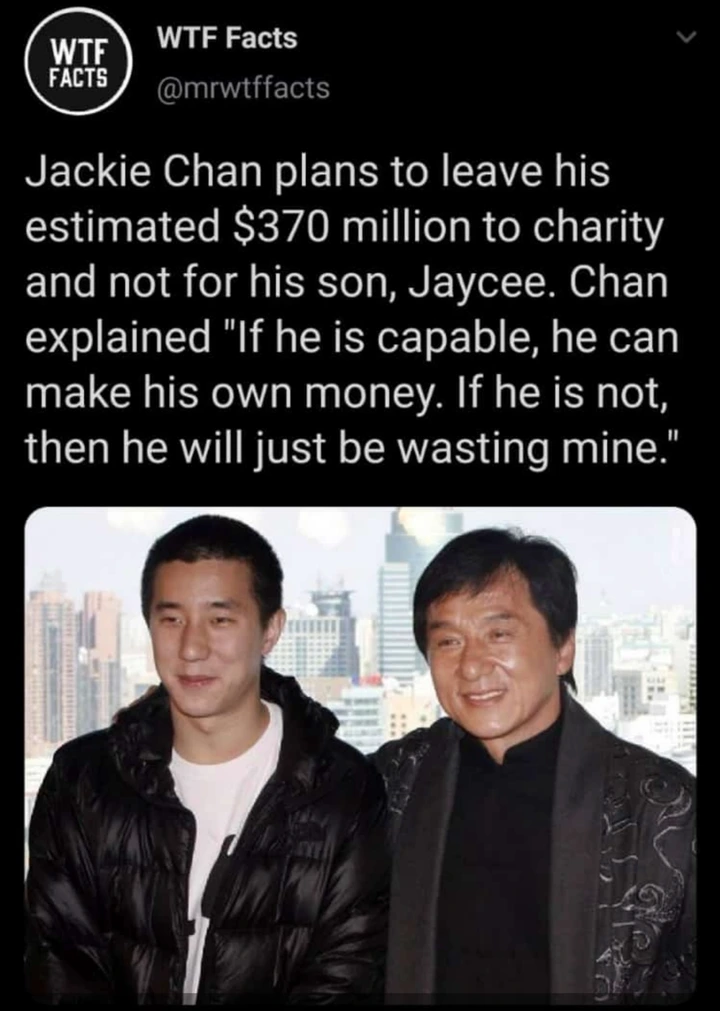 If his son is capable he can make his own money. If he is not then he will just be wasting mine. Jackie is a hard parent to take this decision he believes in his sons abilities to make it on his own and not by his money.
Do you see anything wrong with Jackie chan decision to give up his whole wealth to charity and not his son? Twitter further engaged on this topic as they all shared their views here are the screenshot of comments from Twitter: