In Shock: A Lady Exposes AKA On Social Media Say's He Had a Hand In Nellie's Death
It hasn't been a day after the death of AKA's girlfriend, And yet people are starting to share rumors all over that are not true. At first people said DJ Zinhle and Cassper are involved in Nellie's accident. Now a lady named preshie has been making headlines after her accusations towards AKA. The lady seem to have a grudge towards AKA because of the post below.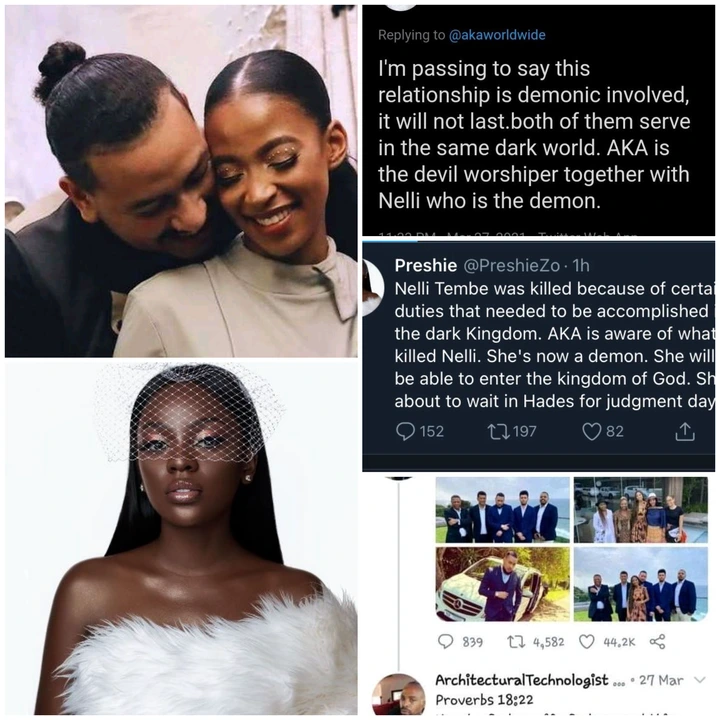 Over the past week, The young woman is seen on every AKA's tweet now and then. The young woman started off when AKA shared a tweet which said the following. This was the first tweet people started to notice the lady, After she became jealous about AKA's relationship with Nellie Tembe. Nellie had bought a PS5 for AKA at it's time of the release.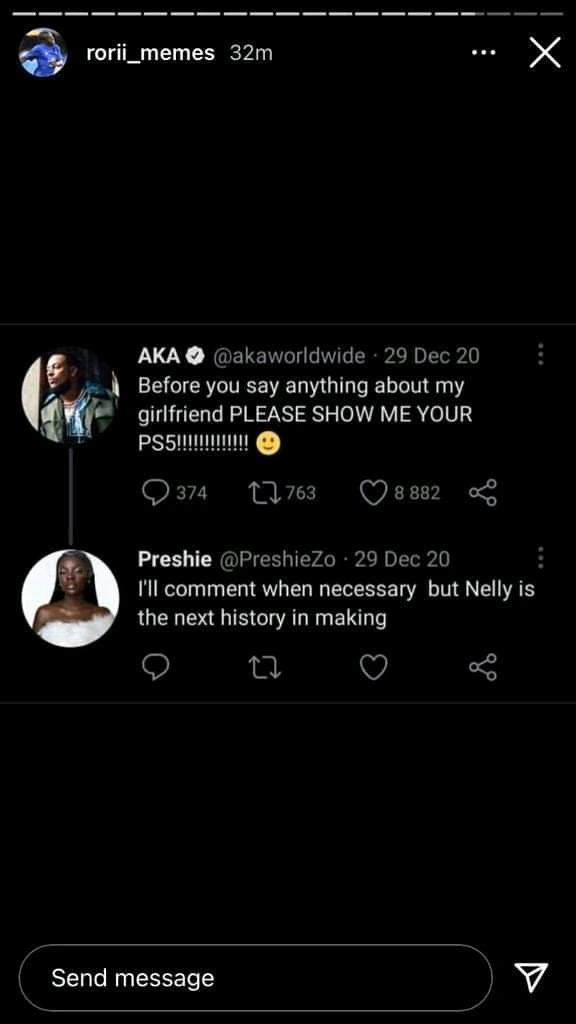 Mind do the woman always on AKA's tweets The women was later seen on a second tweet AKA shared which on the tweet said the following. "Any SA Celebrity with an alcohol product you're welcome. I single handedly built this industry, and that's facts." Said AKA And the lady went on to reply AKA and said the following. Check down below: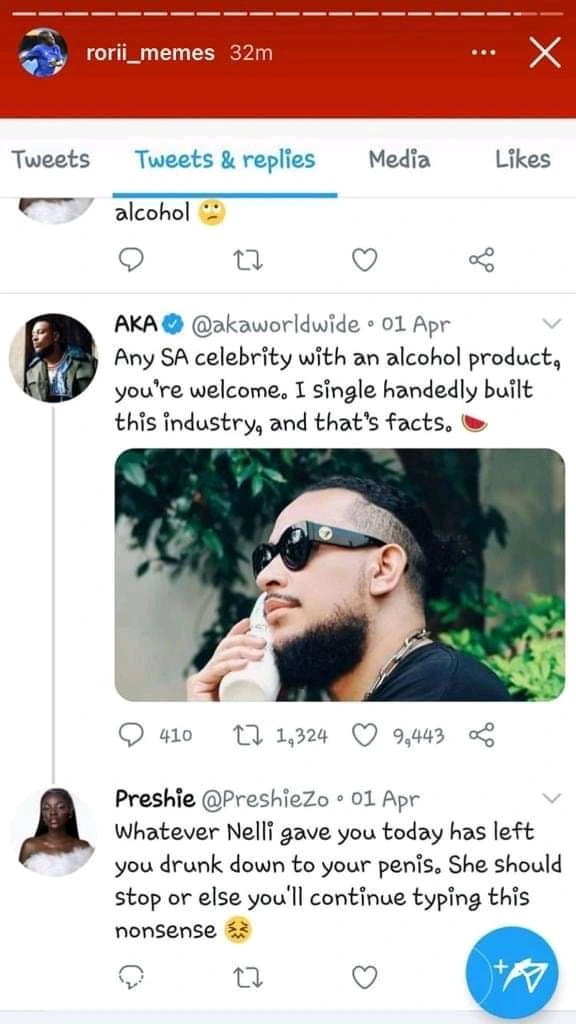 AKA shared his recent photos of him going to Lobola his fiance, after the Lobola arrangement. Preshie still showed up in the comments section.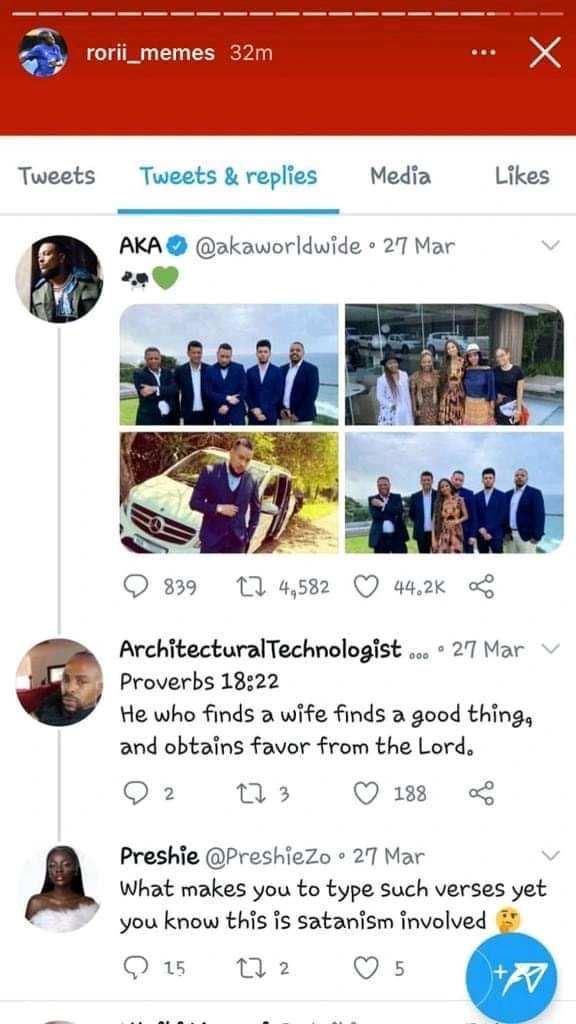 After a while Nellie was confirmed to have committed suicide, And this time preshie went on to share her thoughts on AKA and Nellie's situation. The lady was very clear although she shared her tweet on the media. Firstly Preshie had said that AKA's relationship with Nellie will not last. The women seem to be determined to what she was saying. She shared a tweet on social media and people were very shocked.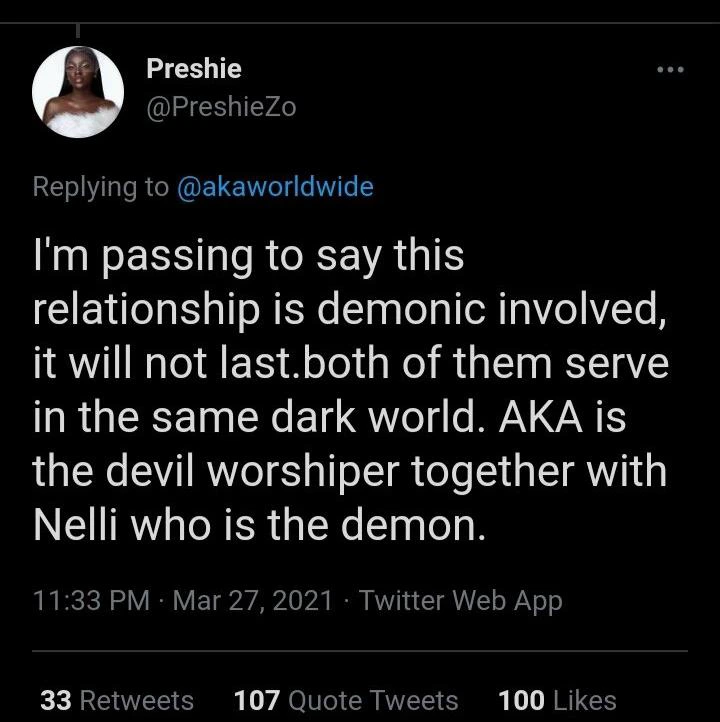 Her second tweet, Preshie had wrote after Nellie passed away. This tweet was directed to AKA, A lot was said and things that would put someone in trouble were said. Here is the tweet.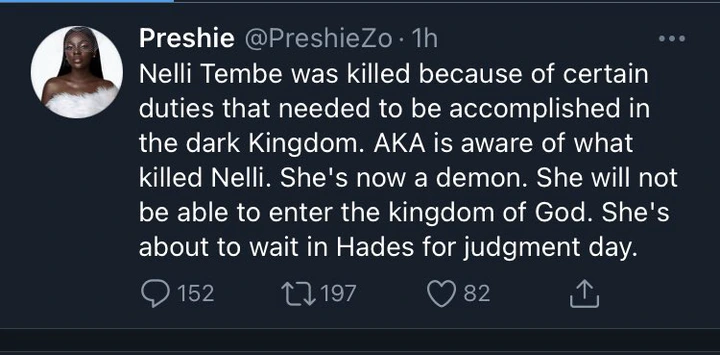 Mzansi was not pleased with preshie's tweet, Many said people would do anything to get likes and reactions from social media users. Which resulted to nothing. Here's what tweeter users had to say about preshie's tweets.