Gomora: What Is Next After Langa Shot Ntokozo? Find Out Inside
Langa shooting his brother Ntokozo came as a huge shock to everyone. On last night's episode we saw Langa shooting Ntokozo right in front of his parents. This happened because everyone found out not only Mam'Sonto and Mazet but Ntokozo was involved in the hijacking that killed the man Langa knew as his father.
The news has been very hard for Langa to live with, knowing that his brother and grandmother killed his father of 17 years. People around Langa have been ignoring how this whole thing is badly affecting him which resulted to him taking Mam'Sonto's gun from the Tavern and went after Ntokozo. The show ended just after Langa pulled the trigger, leaving viewers with a question whether Ntokozo was killed or not.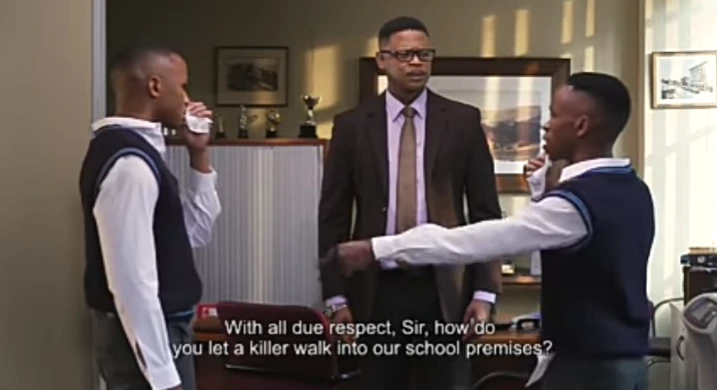 Earlier in the show the two brothers were fight at school after Langa announced that Ntokozo is a killer who murdered his father of 17 years. The fight was stopped by their father, Melusi, and took them to his office where they did not show any signs of stopping with the fighting.
Nothing about Ntokozo leaving Gomora has been confirmed yet. There are chances that Ntokozo will only be injured by the bullet and live to face his demons. According to the Gomora teasers posted by TvSa, Ntokozo will live to face those demons but his father will lose his job as the principal of Gomora High. See the teasers below: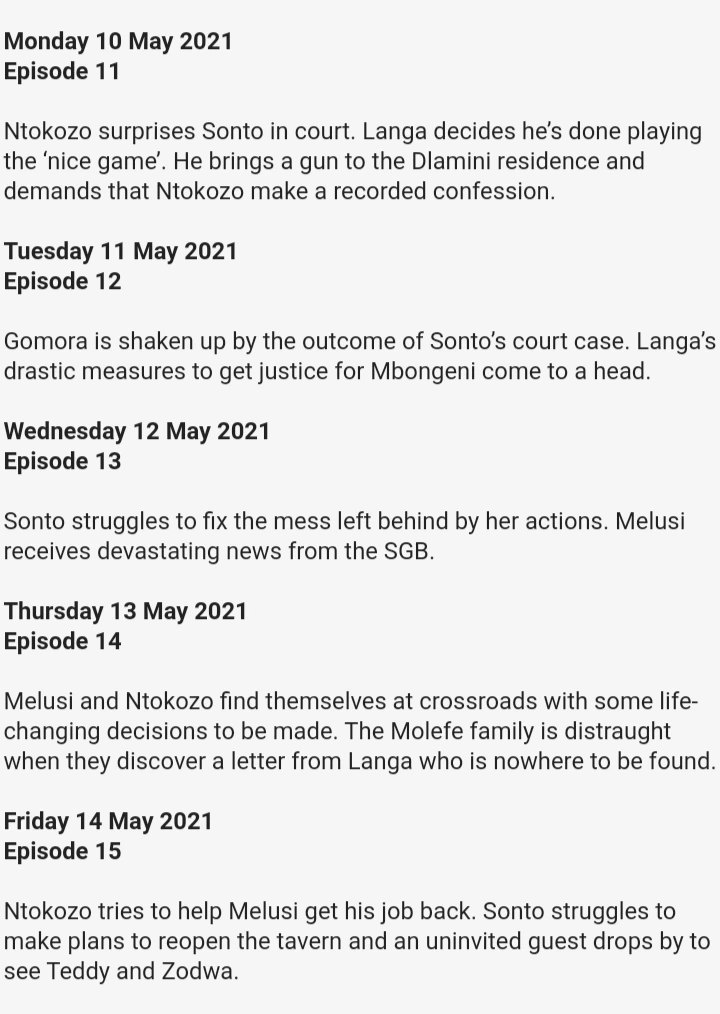 Meanwhile Melusi is trying to get his job back, Teddy will get to see his biological father, Don, after so many years. The character will be played by Israel Matseke Zulu. See what is about to go down on Gomora Monday to Friday at 19:30 pm on Mzansi Magic.