DiepCity
Entertainment
Former Rhythm City Actor Mduduzi Mabaso Speaks Zimbabwe's Shona Language on Mzansi Magic's New Telenovela DiepCity
Former Rhythm City Actor Mduduzi Mabaso Speaks Zimbabwe's Shona Language on Mzansi Magic's New Telenovela DiepCity
Former Rhythm City Actor Mduduzi Mabaso Speaks Zimbabwe's Shona Language on Mzansi Magic's New Telenovela DiepCity
When it emerged that Dawn Thandeka King had ditched her rope as the popular MaNgcobo on Uzalo, many tv viewers were left disgruntled.
DiepCity produced by the award-winning creator and director of popular drama Lockdown, Mandla N is a fresh new telenovela that explores the struggle of four young women trying to make their way in the world. Nox, Tsakani, Lerato and Asanda.
The telenovela has its attention centered on the spouting and deeply impoverished township of Diepsloot. Diepsloot is home to thousands of Zimbabweans and hearing someone speaking in shona in those parts is not strange. But viewers weren't prepared for what followed last night.
Award winning actor Mduduzi Mabaso (well known as Suffocate in etv soapie Rhythm City) plays the role of Elliot. Elliot is a ruthless and greatly connected thug. In order to give their viewers that unique multi cultural feeling, shona language was used.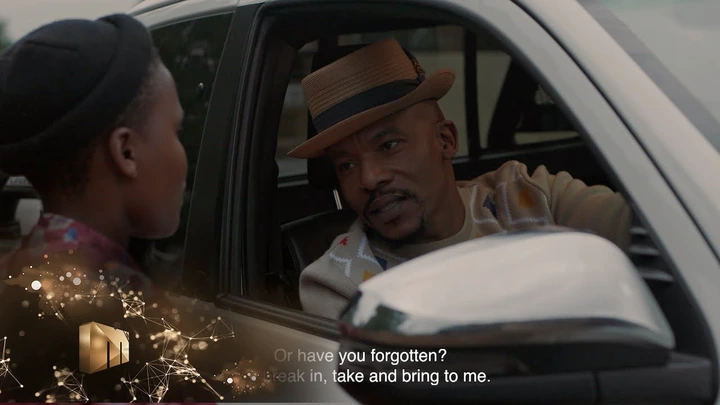 It was spoken by Elliot as he was looking for the four girls who had stolen from him. He interrupted a church service that is run by a Zimbabwean pastor.
"Varipi vasikana" – Where are the girls?
"Ngirosi yaMwari hayinyepi" – God's angels do not lie
"Saka togona kuvatsvaga pano" – So can we look them here?
Big up to the producers for using shona as viewers can easily identify the social integration in South Africa.