Entertainment
Finally Actress Nyalleng Thibedi Is leaving – Fans React To The News That Zekhethelo Is Exiting Uzalo
Finally Actress Nyalleng Thibedi Is leaving - Fans React To The News That Zekhethelo Is Exiting Uzalo
Finally Actress Nyalleng Thibedi Is leaving – Fans React To The News That Zekhethelo Is Exiting Uzalo
Nyalleng Thibedi who is portraying the role of Zekethelo on SABC 1 Uzalo is said to be leaving the show after joining in December of 2016.
Zekhethelo appeared on a show as a daughter of Nkunzi but later discovered that Nkunzi was not her biological father. She has drowned in drugs. Also made a return as a police officer. Zekhethelo has once found herself homeless and taken advantage of.
View this post on Instagram
Inside sources, kgopolo Mphela who is the entertainment commentator said he is still not sure of how and when Zekhethelo will be leaving the show.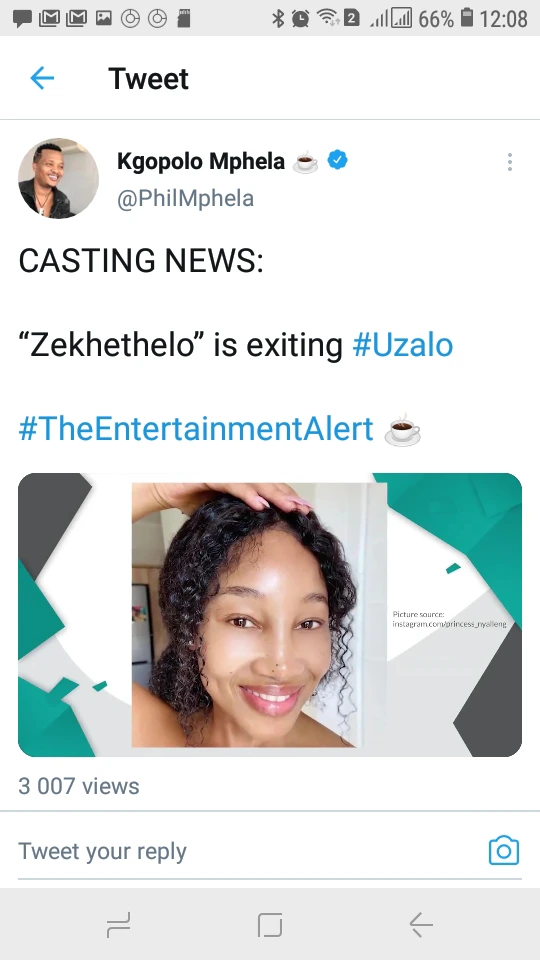 She has started appearing in Durban Gen which is another show that is produced by Stainglass TV which also produces Uzalo. We have seen how she has been trying to shape up her life by finding a job as a first step. Zekhethelo is busy trying to get herself an AU Pair job overseas. Could this be her ticket out of the show?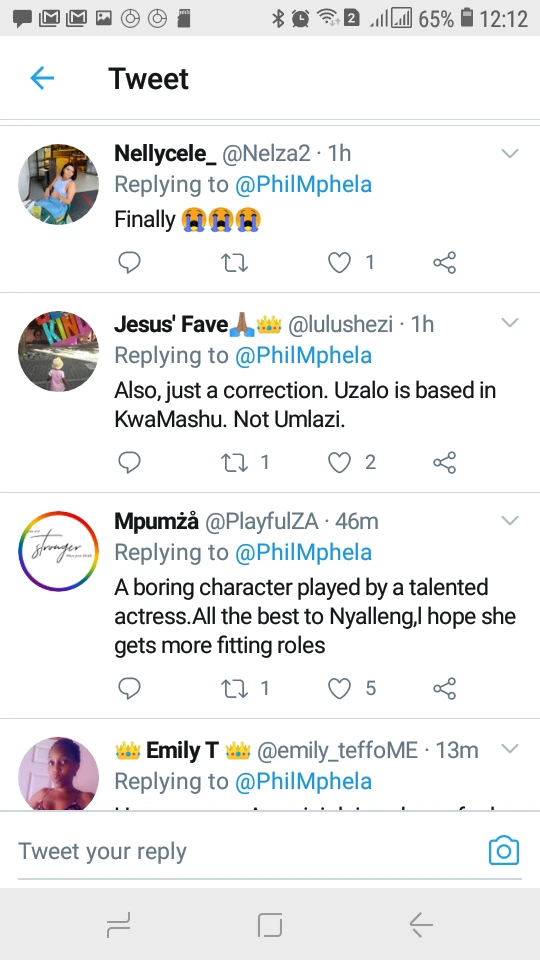 We are not sure yet but all we have been seeing is that the fan have had enough of her character. They have been calling for her exit for over a year now. After the news that she is leaving, the fans are left happy and relieved that she is finally leaving and they are even calling for all the cast of the show to leave.