DJ Lamiez Took A Lady Who Sells Achaar On The Street To A VIP Section, See What People Noticed
Khulichana's wife who is also a DJ has been doing all her best to keep Bongi happy. Bongi is a single mother who is raised his boy alone. She is no longer with her baby daddy. Bongi once shared her story on social media of how she suffered with her son when he was young.
Lamiez is sweet as honey bathong😭😭😭😭😭I'm in the VIP section because of her 😊😊😊

— Aus'Bongie Diamond 💎 (@Bongs_Mahlangu) May 9, 2021
Bongi was once chased out of the apartment that they rented because she couldn't afford to pay rent. She took her kid and they went to sleep at the street because she didn't have a plan. That has thought her to work hard and make sure their history doesn't repeat itself.
Many people were surprised to see how the lady who is carrying a bottle of Savannah was looking at Bongi. Some people assumed that it was an innocent look and maybe the lady was possing for a photo and nothing more. Some people kept on saying that this look says a lot and that the lady was not free.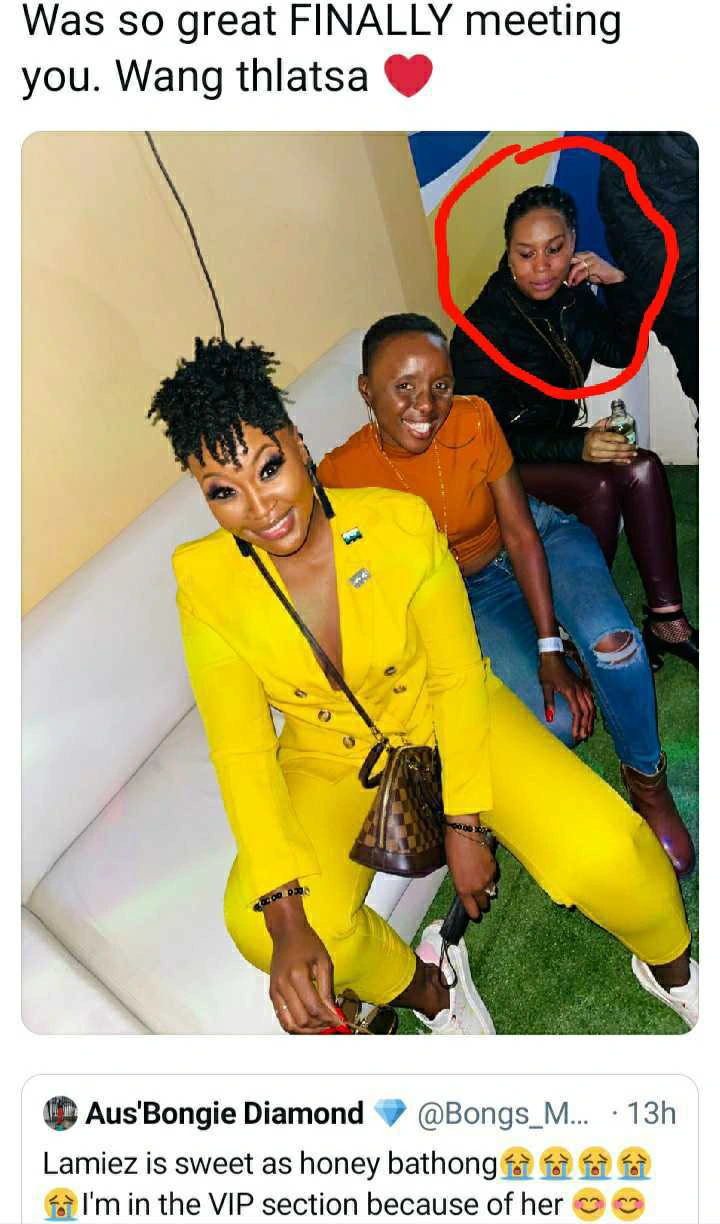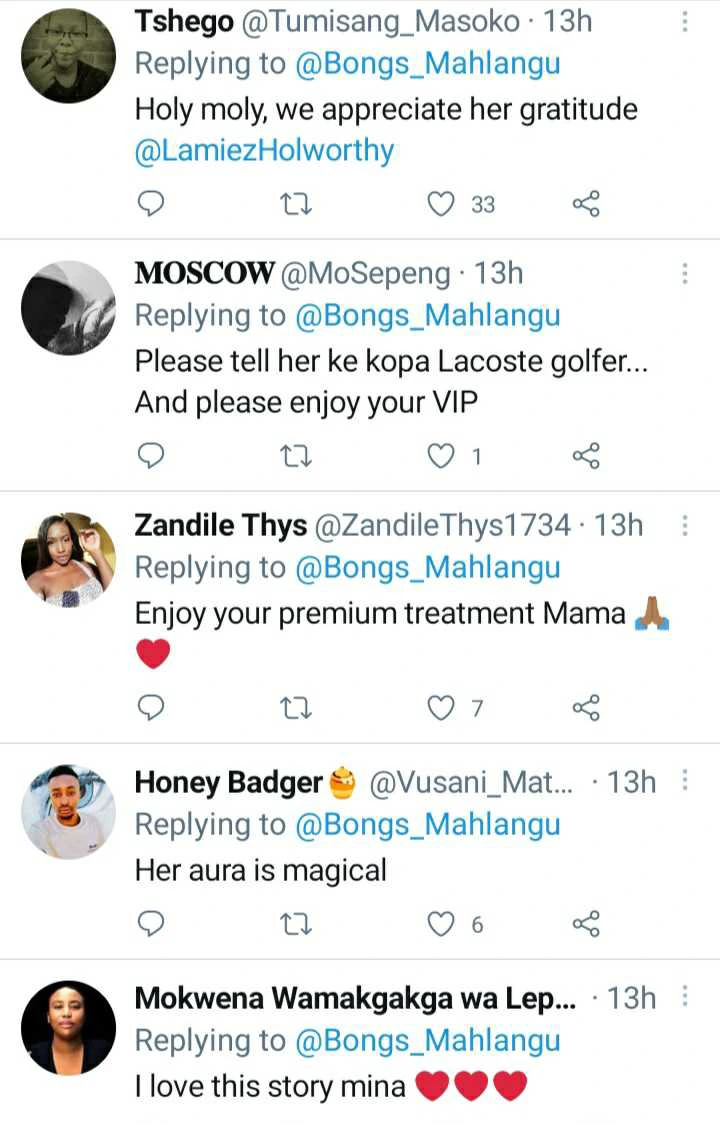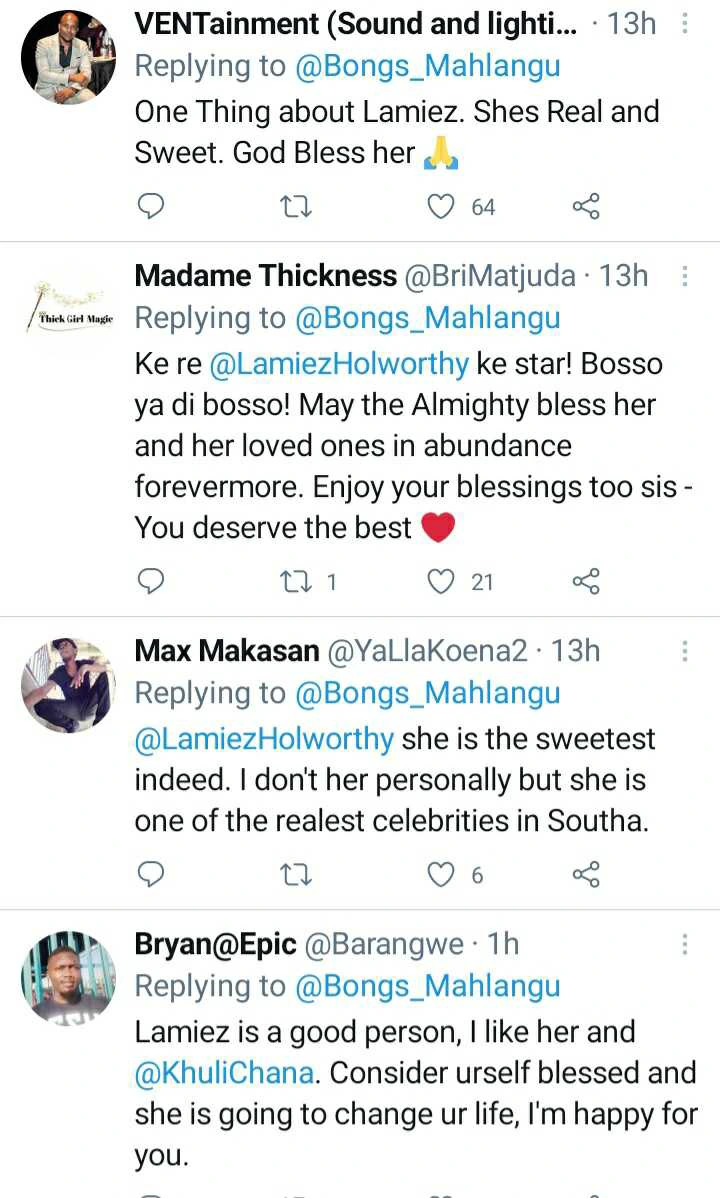 It is such a good thing to see a lady, appreciating and taking care of another lady. Khulichana's wife is definitely giving back to the community. DJ Lamiez gave this lady a chance to smile and she made sure that she feels human again and gained her confidence back.