DJ Black Coffee Regrets The Day He Met His Ex Wife Enhle Mbali- Find Out Why
Well known South African DJ who has gained fans also overseas Black Coffee is now facing the hardest part of his life. Surely money can't buy you happiness. He was married to Mbali Enhle in community of property, now the two had a dispute and decided to divorce. As if it was not enough Enhle has brought the matter to the social media platforms to embarrass Black Coffee.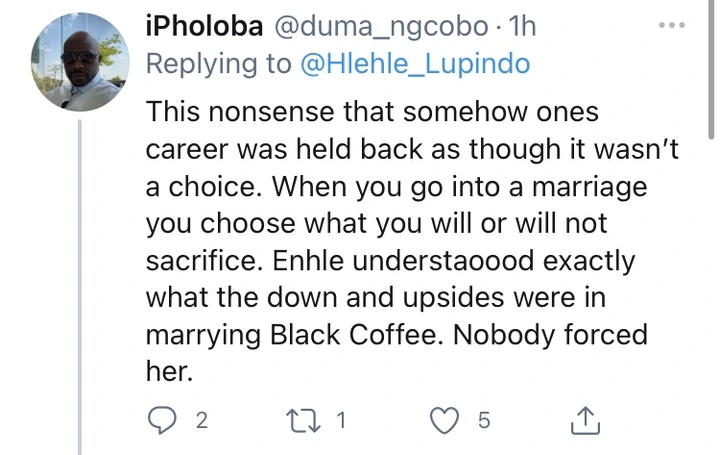 There has been different types of response and reactions from the social media towards this matter. Wandile tweeted "Enhle and Black Coffee saga is a reminder that knowing and understanding the kind of partner you are getting involved with is very important, reading the red flag as early as possible and saving yourself is best thing you can ever do"
Stop lying!!!
The lies are too much.
I won't be quiet anymore.
The children you publicly claim to be protecting are suffering because your lifestyle. pic.twitter.com/jRmxwxAygm

— Black Coffee (@RealBlackCoffee) May 11, 2021
"Black coffees success comes from the fact that nothing in his life changed. Even having children his life and career didn't slow down like Enhle. For that to happen there needed to be a person who could fill in those spaces. That's why his 50 will be financially" said Hlehle Lupindo on Twitter.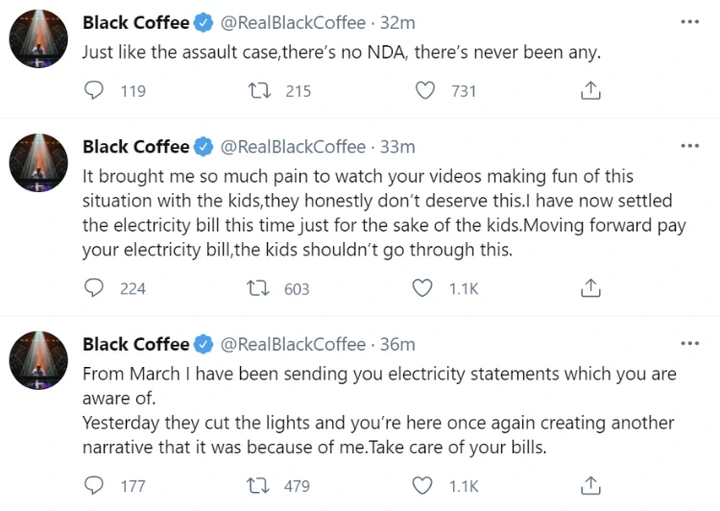 Black Coffee tweeted "It brought me so much pain to watch your videos making fun of this situation with the kids,they honestly don't deserve this.I have now settled the electricity bill this time just for the sake of the kids.Moving forward pay your electricity bill,the kids shouldn't go through this"