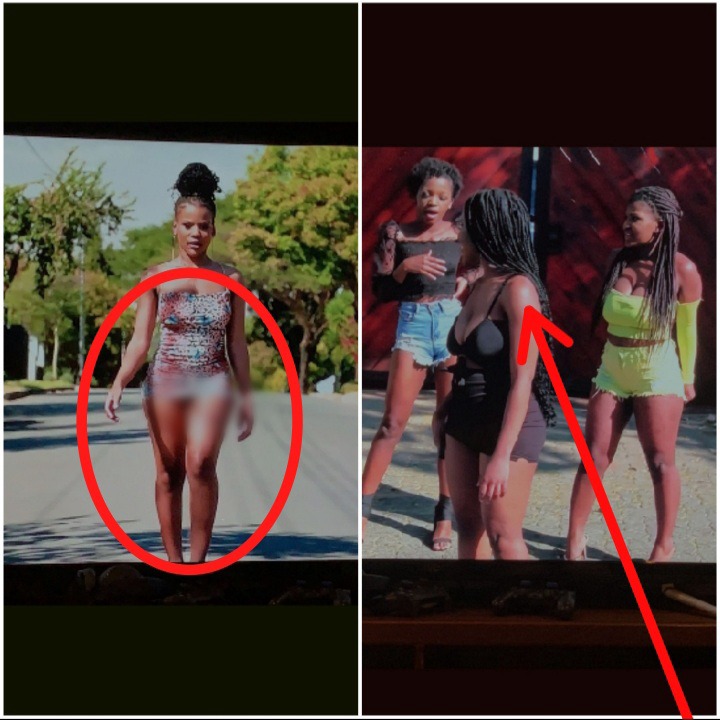 Well, these ladies here definitely got people's attention, that is one thing for sure, it might seem like that is what they wanted. It is really all about the way you dress, the clothes say a lot about you, so you might want to make sure that you dress the way you want to be seen.
With the way these ladies were dressed, one might take a guess and say that they are more into adventurous stuff, basically, they are about the "Yolo" vibes.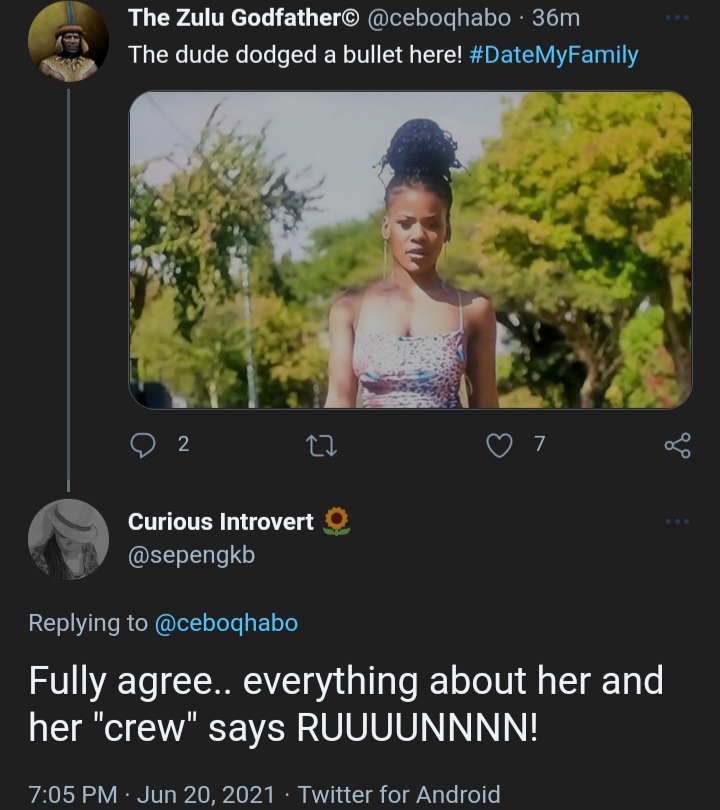 Now, we saw the bachelor, Monwabisi, the question is, was his choice, the right one? It did seem like it even though there were those who thought the bachelorette Tshego was not that happy with him.
There were those who mentioned that he could have gone with Siyanda because they seemed like a match.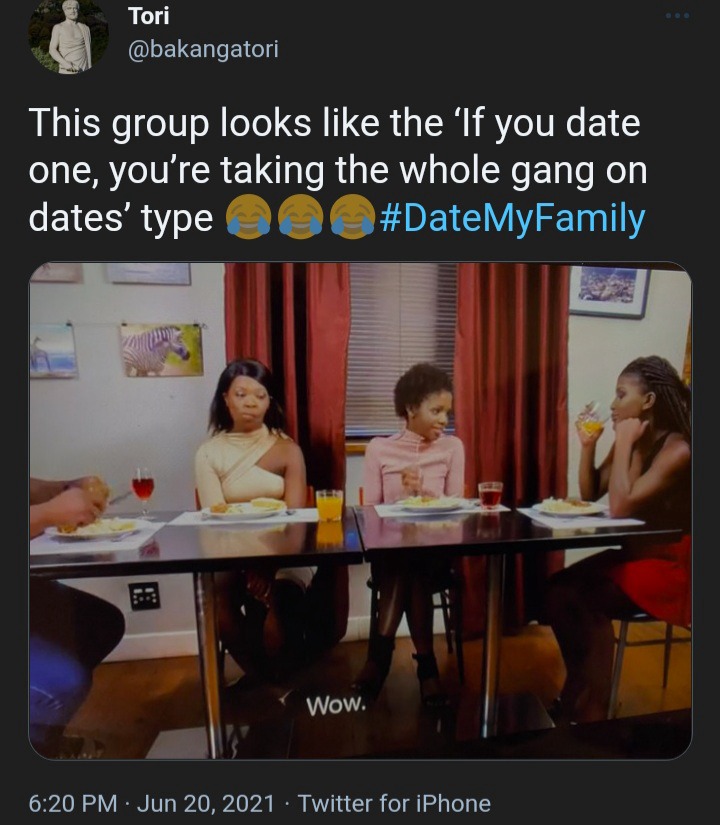 However, there is no way that we would know, and there is something about Siyanda and her family that had some people a bit skeptical.
There were those who mentioned that by not choosing Siyanda, Monwabisi dodged a bullet, now there has to be a reason why there are people who think this. But, is there something wrong with Siyanda's family, though? Could it be that there is something that they said?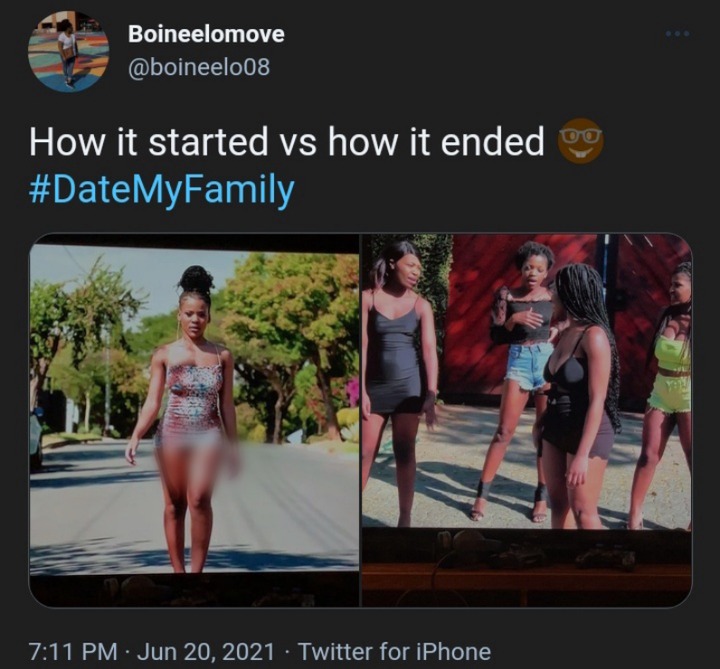 Maybe people have a problem with them because of the way they dressed, the thing about the family is that they brought something different to the show.
There was something about the way Siyanda introduced herself, she came in, guns blazing, she was definitely not holding back. Before Monwabisi went to Siyanda's family, he did mention that the family seemed like they like things.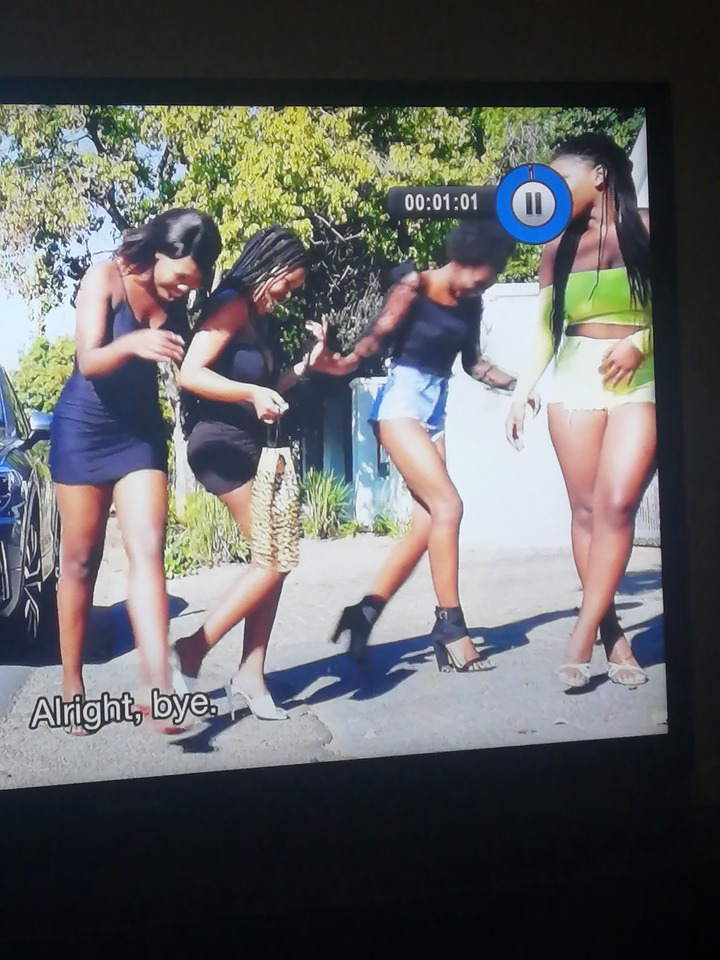 It is not clear what he really thought about the family, but he might have thought that they were too forward and it would be interesting to know what influences the family's dress code.
There is a point where they were all outside, waiting for the Date My Family car. They all dressed in an interesting way, if one can put it that way, but some people might not like that, some people thought they were immature.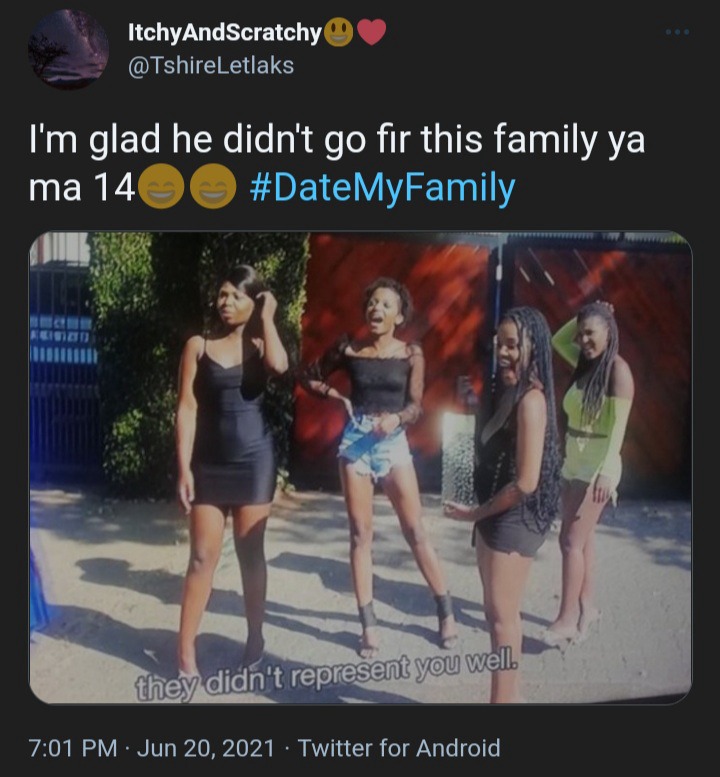 There were those who called them, "2000s", there was one person who said they were kids. Go to https://twitter.com/sepengkb/status/1406659459179495428?s=20 for more of the reactions.