Bishop Makamu Said This About Side Chicks On Rea Tsotella Show And People Are Left Speechless
After Bishop Makamu was exposed on social media with a recording send by a lady where Bishop Makamu asking the lady if she will sleep with him. People started digging up some negative things about him, they also found the picture of the lady who is allegedly suspected to be the one who leaked the recording on social media.
Knowing social media and how good they are at investigating and finding old things to remind you of your own mistakes, they also found something that Bishop said when he was still the presenter on Rea Tsotella's show that left people speechless. This is what he said.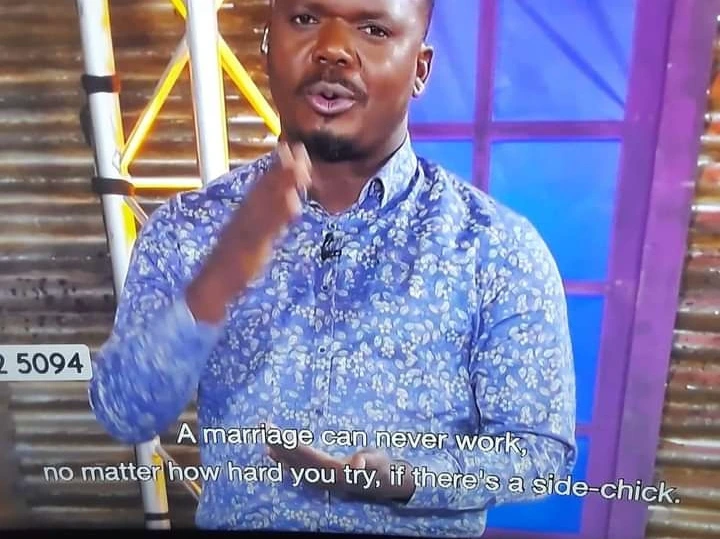 "A MARRIAGE CAN NEVER WORK, NO MATTER HOW HARD YOU TRY, IF THERES A SIDE-CHICK."
After seeing this people started complaining that Bishop Makamu was judgemental like he is perfect. Because now that he's been exposed some people feel that he's been judged of which is something he's been doing on Rea Tsotella, instead of giving advice he was being judgemental.
And now the same thing came back to him as he failed to practice what he preached, this shows someone can say something and do the other. Because Pastor always says things in their churches and do the opposite when they go outside.
People are not letting this on the slide, they will dig until they find even more bad things to make the Bishop feel that what he did was wrong. Even though the Bishop allegedly explained that he was just joking he didn't mean what he said